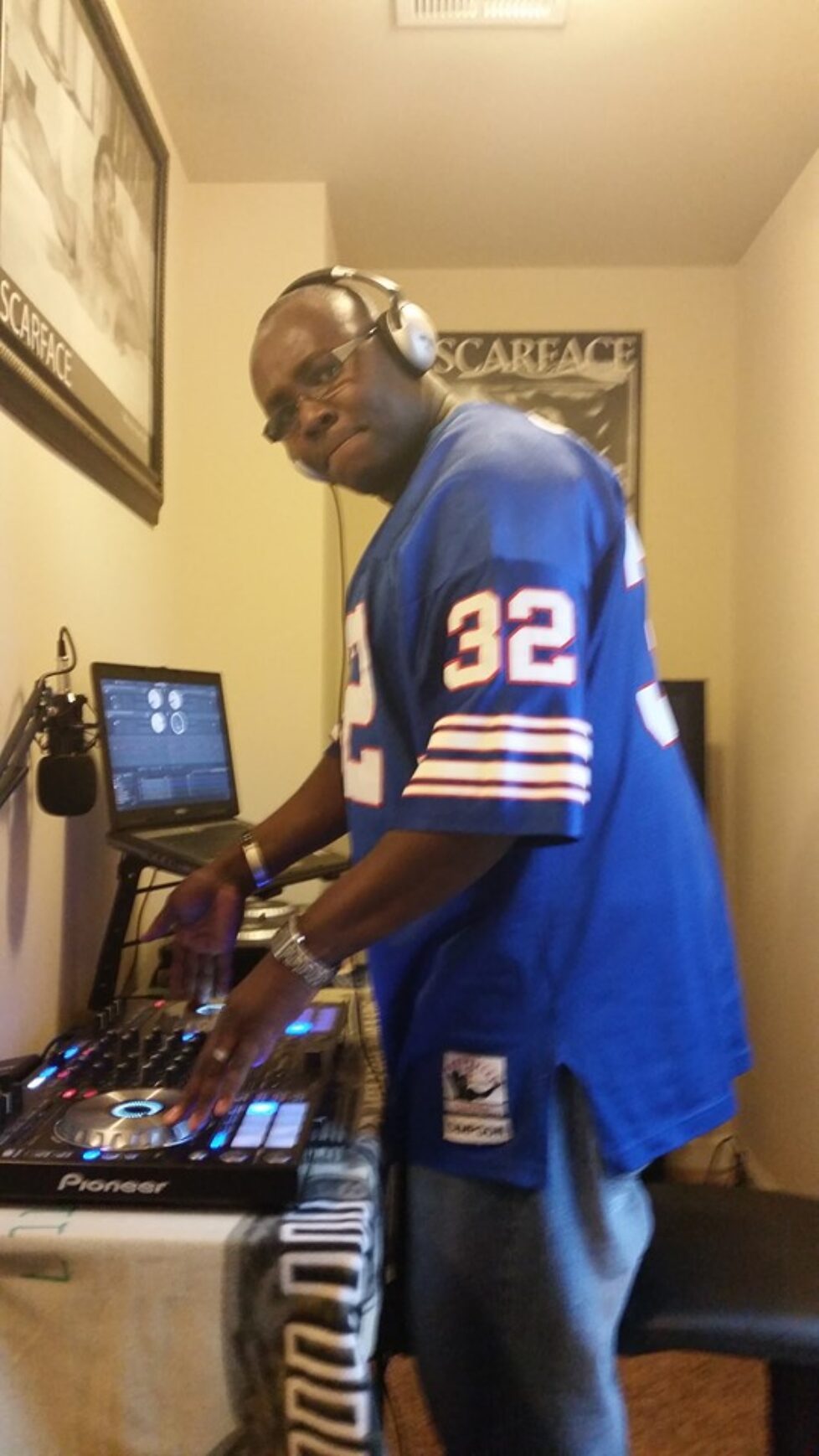 Name: Reginald Lee Smith
Born: October 14th 1969
Aliases:
Rapp'N Rex, Disco Bee, Boss, Smif Don, Mr. Smif, Lastbboy.
Reggie started as a young fan of Hip Hop and Rap after hearing Run DMC for the first time. He got stared in music in 1983 where he worked for free at W.E.B.B 1360AM in Baltimore Maryland as a stock boy for on air DJs doing small jobs at the age of 14years old.
He later became a young mix consultant at promotional events and learned the basic engineering skills from Charm City legends like Chuck Nazz, Frank Ski, Mack James and DJ Hoogie Rock.
As time went on, Reggie also got the opportunity to work with other Baltimore Radio Legends like DJ Reggie Reg, (RIP) and DK K-Swift (RIP). Later in his life, Reggie worked with Power 99.9 (NC) as a track editor and mix engineer for three different personalities. In 1987 Reffie Smith was signed to Sony Records as an up and coming Hip Hop artist. No songs were ever released due to contract issues but Reggie has retained all legal rights to his pre-recorded music.
Reggie served 25year in the Army as a communications specialist and retired in 2013 as an Army First Sergeant. During his army tenure, Reffie was able to further hone his Deejay skills by creating and selling mix tapes and playing different clubs in each place he was stationed.
He played clubs in Maryland, Pennsylvannia, Virgina, North Carolina, Hawaii, Missouri, Kansas, Tennessee and Georgia. Reggie has even sold mix tapes and played for clubs in South Korea, Germany, Budapest, Turkey, Paris and Bangkok.
Even though Reggie loves all brands of music, his favourite is Hip Hop, Rap, R&B.
Reggie was given his nickname 'The Boss' by a close friend and then group body guard, James 'BIG JAY' Wright (NYC) (RIP). He used to say that Reggie always took charge of every musical situation like it was his own project. So he teased him by calling him The Boss.
The Last BBoy is pretty much his old school style of music, in both mixing and rapping, long before B.Boys were spinning on their heads, but the time when they stodd in the clubs and on stage with their arms folded.
Reggies style of mixing music is truly original and if you love music, the Last BBoy, Reggie Smith 'The Boss' will never let you down.