For Waylon Reavis, the founder and frontman of A Killer's Confession,  it took seventeen years before he decided the time was right to found his own band in 2016. This was a lifetime's ambition,  and something he had been working towards throughout a career that has seen him star in several successful metal  groups. In 2016, Waylon Reavis' dream of founding his own group became a reality. His new group stared to take shape after guitarist Mathew Trumpy sent Waylon Reavis several songs, and the last one he listened to was "A Killer's Confession."  When he heard the song, he knew that somehow, he had to convince guitarist and  songwriter Mathew Trumpy to join him in the band.
After hearing the song, Waylon Reavis sent "A Killer's Confession" to his friend and Korn guitarist Brian 'Head' Welch, who he hoped  would produce the song. While Brian 'Head' Welch didn't produce the "A Killer's Confession," he agreed to play on the track. This was a boost for Waylon Reavis as his music continued full steam ahead.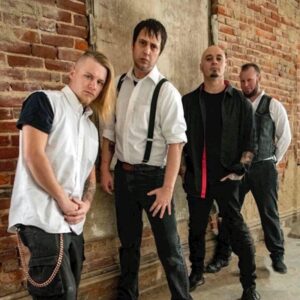 With Mathew Trumpy onboard  and Brian 'Head' Welch agreeing to play on "A Killer's Confession," the rest of the band soon took shape. Just a week after the lineup was complete, Waylon Reavis and his new band were in the studio recording their debut album. By then, Waylon Reavis  and Matthew Trumpy had already formed a successful songwriting partnership.
Featured  Indie  City  26th  August   2020