If you like your music loud, dynamic and inventive then the meaty tones of boWsER will scratch your itchy soul. A tight, prolific unit — their crunchy, volcanic, riff-driven rock has been continually evolving since their inception.
boWsER churn out rock music the way it's meant to be. It has an apocalyptic intelligence, hitting as hard as city concrete and drawing comparisons to such Goliath's as QOTSA and Them Crooked Vultures along the way. Their songs are not easily forgotten, colliding unapologetically with any ears fortunate enough to receive them.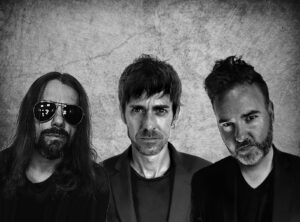 Rewind several years and the talents of Nathan Williams, Otto Mitter Jr and Brad Weynton first come together as boWsER. The connection was instant. Here were three artists with the ability to pull each other in new directions, to make music that was ingenious and original. It has since been a continual musical evolution of these firm friends who grew up playing music together under the Gold Coast sun.
https://linktr.ee/bowsertheband
Featured  on  Sunday  Selection 11th  April  2021