Musically and sonically, 10 GAUGE return to the rhetoric and style of the late 1980's & early 1990's to play their exciting brand of rock with the same dedication and inner strength as bands like Metallica, Megadeth and, of course, Iron Maiden.
But the 10 GAUGE musicians were raised on a diet of alt-rock, so although they might be inspired by the greats of NWOBHM, they are not obsessed with the notion of trying to reinvent the vintage sounds. So, for example, tough alternative hitters such as Alter Bridge and Black Stone Cherry are big influences on their playing and compositional style.
10 GAUGE believe in making broad-shouldered, hard-wearing, durable rock. They put on a show and they create strapping-great sounds filled with power and melodic perception.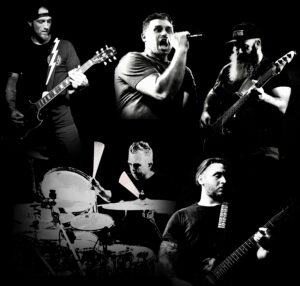 The band centres around TJ (lead guitar) and Rob Jewson (vocals) with Kieran Best also on guitar. The lasting rhythmic oomph comes from Gareth Dearing (on bass) and Neil Felgate (on drums).
https://twitter.com/10GaugeOfficial
https://www.facebook.com/10GaugeOfficial
Featured  on Sunday  Selection  11th  April  2021