Rather than regurgitate a list of past achievements and support slots, we want to tell a few stories. At the end of the day, being in a band isn't a checklist…Back when music festivals weren't all cancelled, we snuck into Latitude in a mate's food van. Surviving a car crash en route and with no official passes, we smuggled our gear across miles of festival fields to play popup gigs wherever people would let us, doing 3 shows a day at one point. One in a breakfast tent, then on top of a horse-box that served cocktails, then at night as the headliners finished, we played as people funnelled out from the main stage. After Latitude, rather than face another 2 weeks camping, we bought a £400 caravan off some travellers, towed it to Newquay and did the same again at Boardmasters and then Green Man. Still got the caravan, it's waiting for the world tour.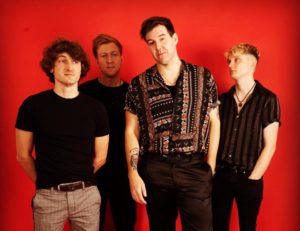 Following a chance Tinder encounter and what seemed like weeks of CSI Stoke-like online investigations… Frontman Scott went on a seriously unusual and nervous date (nervous as in, will I come back with my organs?).. with a girl who claimed to be best mates with Bastille. He didn't lose any organs.. We never got to the bottom of things… BUT we did get a song out of it (Danny DeVito).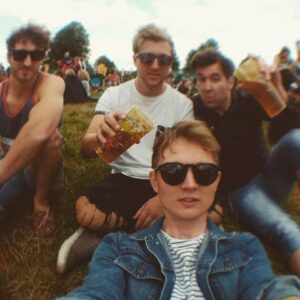 More? We once played with a band in Birmingham whose entire set consisted of them sat in a circle with acoustic guitars singing "Who's Got The Ket?" on a loop until they were forcibly removed from the stage. Then, on two consecutive trips to York the van's exhaust fell off and we arrived to a cacophony of bangs with said exhaust bodged and rigged up through the sun roof. Then the fan belt broke, forcing us to drive home in February with no power steering or heating.
We could go on. But the point is, it's all genuine. We've been through all of this and continue to love what we do. Together we've seen each other go through genuine tragedies and blessings. We've had great gigs and not so great. We've also had our fair share of false dawns. But, here we are. It's not engineered, Insta filtered or Mummy-and-Daddy-funded. It's real, it counts, and people are beginning to catch on.
https://www.facebook.com/camensuk1
Featured  Indie  City  20th May  2020