When Tann-i Browne left school he had an aspiration to  sing, and with friends joined a  band called Groundation, they wrote their  own material and toured the   university and club  circuit.
Moving to London to concentrate on his singing  career  Tann-i became involved  in  Greensleeves Records and the Reggae Regulars recording Worries & Troubles  plus three  other  successful records.
Tann-i has supported  many  acts throughout his career including Curtis Mayfield, Third World and  The  Wailers  Band.  Recorded  three  tracks  for the Unity  & Love label,… currently  he  is  working  on his  album  of  which  there  has  been  one release  titled  Can't  Get you  Outta My Head   and  preparing  is for the next  release  Reasons To Love  You,… with  another  single  due  soon  …..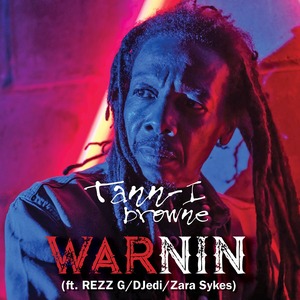 http://www.twitter.com/tanni3browne
http://www.facebook.com/tannibrowne