Heather Gruber is a native of Greenevile, TN. She spent her childhood touring the country with her Grandparents in a Southern Gospel group called Harvest time. Spending her young life on the road was very influential in her development, as it fostered a deeply rooted love for music.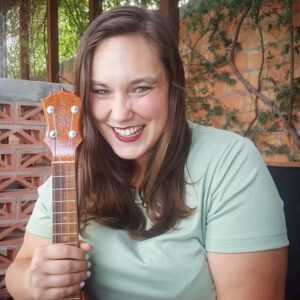 Gruber studied vocal and instrumental music through school, participating in all state bands and choruses, marching band, show choir, jazz band, and pretty much any other musical activity available. She went on to study Music Business with an emphasis in percussion performance at Anderson University. You can still hear her love for percussion and rhythm influencing her songwriting style. Toward the end of her school career, she released and recorded her premiere EP "Imagination."
After college, Gruber moved to Los Angeles to pursue a career working with the finance side of music as a royalty expert with Warner Music Group and then privately in business management. During her time in Los Angeles, Gruber released her first full length Album "Dance into the Desert" which received many positive reviews and accolades. Gruber's newest single "Hiding from the Rain" mirrors the chaos of the current uncertainty of life and culture that we're living in.
https://facebook.com/heathergrubermusic
http://twitter.com/heathergruber?lang=en
Featured Indie City  12th August  2020