The "nice girl next door" who is also a
confident entertainer, Alyssa Marie is a Florida based 14 year old Country singer-songwriter and multi-instrumentalist. She captures the audience with her voice, stage presence, and audience participation songs.
Because Alyssa plays piano and understands music theory, she quickly learned to play the guitar and ukulele. This helped her with songwriting, and Alyssa wrote her first song "You Saved Me" at the age of 12. She's written many songs since and her music is played all over the world
.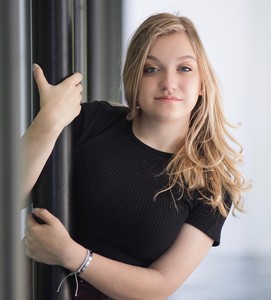 http://alyssamariecoonmusic.com
https://twitter.com/AlyssaMarieCoon
https://www.facebook.com/AlyssaMarieCoonMusicAM/
Featured on  Sunday  Selection  Show  3rd  November  2019