The two McKerron brothers Rion (Guitar & Vocals) and Max (Drums) happened across fellow musician Alex Kenny (Bass) during a hungover jam session. Hailing from different reaches of the Scottish Highlands & Islands now living in Glasgow with a very similar background, demeanour and musical influence it was soon clear that the boys all had a shorthand for shared experiences… the music!
In the short time they've been together, Artie Ziff have exploded onto the scene.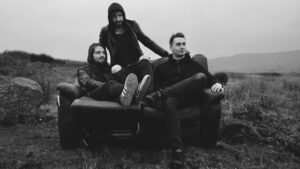 Creating music that is like a fusion of Biffy Clyro and Foo Fighters with a bit of Royal Blood thrown in, AZ have built up a loyal following on the live circuit and they cannot wait to get back to it when it is safe to do so.
https://www.facebook.com/ArtieZiffMusic/
https://twitter.com/artieziffmusic
Featured  on Indie  City  7 th April 2021