With a sound predicated on giving listeners raw vibes and pure soul, Brae Leni has solidified himself as more than just a singer. The man of many suits writes lyrics, produces beats, manages the band that he leads, & owns a professional recording studio. The ambitious leader and music creator from Little Rock, Arkansas handpicked some of the most elite talents in the region when he started the band SOULUTION in 2012 (Kamille Shaw, Ashton Hollowell, Jordan Craighead, Korey Fells, Shawn Womack, Sam Clark, Stephen Colby, Eric Fells, Andrew Tripplett). Now known as Brae Leni & The Blackout (Ashton Hollowell, Corliss Thomas, Isaac Helgestad, Brittany McFadden, Carlton Harris, Andrew Tripplett, Jordan Craighead), the vision is even more clear. SPREAD LOVE! SPREAD MUSIC! SPREAD PEACE! SPREAD THE GROOVE!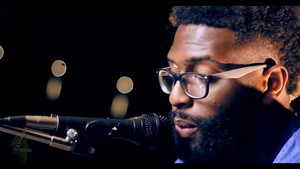 http://www.facebook.com/blbo501
https://braeleni.bandzoogle.com/bio
http://www.soundcloud.com/braeleni
We  received an e-mail (26th Sept 2019)  from Brae:   " I got some funky funktivity going on, I'm releasing my new song "Make Sho" tomorrow, and I just wanted to get the MP3 in your hands! " ….  Brae Leni will be  featured  on the  Sunday  Selection  6th October 2019.