Calum Jones is an incredibly prolific young singer-songwriter from the picturesque Scottish village of Oran.  Inspired by blues, rock, folk and his Celtic heritage, Calum is adept with big riffs and bold melodies that back his thought-provoking lyrics. The sheer power in Jones' voice demands your attention & refuses to be anything but centre stage.
His  album Mirror Glass contains twelve strong, well written songs and, as always, Calum sings, writes and performs all the instruments on every one of them.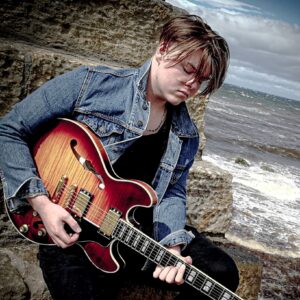 He has also played just about every festival going winning over crowds with his enthusiastic banter, singalong choruses and positive energy.
https://www.calumjonesmusic.com/
https://www.facebook.com/calumjonesmusic
https://twitter.com/CalumJonesMusic
Featured  on  Indie  City   3rd  March  2021