This Singer/Songwriter offers uplifting performances filled with charismatic singing, rapping, catchy chants and superb rhythms.Drawing on his bilingual background, his songs showcase a lively passion for melody, language, pun and rhyme.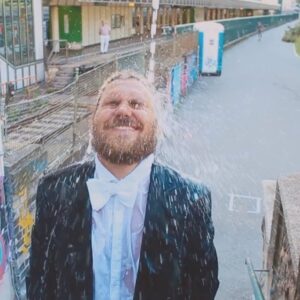 His musical journey has taken him all around Austria, and to countries like Poland, Germany, Scotland, Hungary, Switzerland, Luxemburg and Italy.
Chris Beer's music combines vocals, guitar, bass, drum and electronic elements to create an authentic and colourful tapestry of sound. His stylistic mix of World, Rock, Reggae and ethnic music proves that off-beat can be relaxing and dance-inducing at the same time!
http://www.chrisbeermusic.com/
http://www.Twitter.com/ChrisBeerMusic
https://soundcloud.com/ChrisBeerWorld
Featured  Sunday  Selection 2nd  February   2020