Northern Californian singer-songwriter, Eric Anders, and southern Californian guitarist-composer, Mark O'Bitz, will release their twelve-song concept album, American Bardo, on July 31, 2020.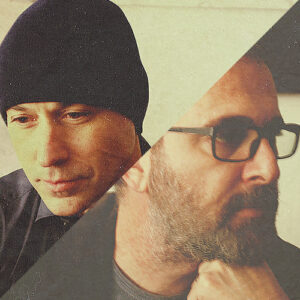 American Bardo was recorded, produced, and mixed by Mike Butler of San Diego.  All the songs were written by Eric and Mark and inspired by George Saunders' Mann-Booker-Prize-winning novel, Lincoln in the Bardo.  All the songs on American Bardo are what Eric calls "readings" related to one or more of the characters in the novel.
Mark and Eric are currently "stuck inside" like everyone else so they decided to do a pseudo-concept album: Stuck Inside: Music in the Time of Coronavirus.  They will work remotely with all the musicians and the producer, Mike Butler.  They hope to release the album on February 26, 2020.  They can be so sure about the release date because they don't have much else to schedule or work on, except homes chooling kids, hoarding TP, keeping at-risk family members safe, etc.  Eric and Mark wish everyone good luck and safe non-travels during these difficult times.
Featured  on  the  Sunday  Selection  25th  October  2020