Named after the little blue "how to book" that hospices give to the dying, Gone From My Sight is a band that is equally happy making you cry or dance. It's all moot: everything is temporary anyway.
After failing for years as producers and studio musicians for other artists (ranging in breadth from Destiny's Child to the Shivers), our anti-heroes finally decided to do something proper with the remains. Debut album Twenty Twenty's schizophrenic indie rock and electronic sound is the result of that decision.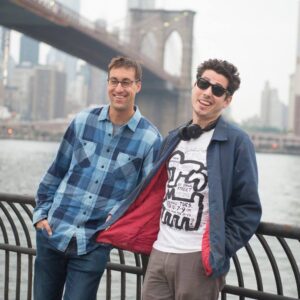 Their songs are best described as dark ambient electronic rock, at times heartbreakingly beautiful, at times strange and welcoming. They achieve their own balance by leaning on their shared experimental music influences such as Radiohead, Aphex Twin, Nine Inch Nails and LCD Soundsystem
You can break up to this music, or ride out an anxiety attack,  or slow dance at an 80's prom, or maybe draft a resignation letter (to yourself). Whatever you do, you'll finally feel something. For a little while. Then it will go away.
www.facebook.com/Gonefrommysight
twitter.com/Gonefrommysight
Featured  on  Indie   City  16th  December  2020