Originally formed in 2015, Stellaris are a 5 piece Hard Rock band from Huddersfield, England.
The band spent several years performing hundreds of cover sets and small originals gigs around Yorkshire under their previous name of 'Days of Riot', whilst refining a sound which incorporates bits of Progressive Rock, Classic Heavy Metal, Doom Metal and Classic Rock.
Stellaris have incorporated more contemporary influences such as Gojira, Karnivool, and Tool into their sound of today.
They have performed in venues ranging from pub gigs to outdoor festivals and venues. Notable gigs include Brodstock, Askern Music Festival, The Leopard- Doncaster (supporting UK Subs), The Loose Cannon- Manchester and Nightrain- Bradford  and excel in the live environment and deliver high energy and emotive performances. Confidently making use of the available stage space, their aim at every gig is to transmit the energy of their compositions to their audience.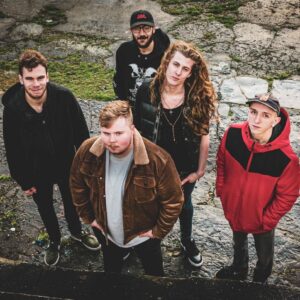 Band Members:
Lewis Bojar – Lead Vocals
Jonah Sylvester – Guitar
Reuben Swallow – Guitar
Liam Gec – Bass Guitar
Ryley Cowgill – Drums/Vocals
https://twitter.com/stellarismusic
https://www.facebook.com/stellarismusic/
Featured   on The  Kay  Show   23rd  December  2020