Musician, savant, pied piper, guru, father, partner, world traveler, kite and wave surfer.
Hailing from Lebanon, Pennsylvania, jefff started playing piano at 7, began writing songs at 13 and studied, Jazz, music theory, history and philosophy.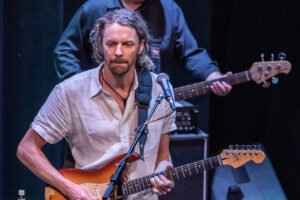 He fronted the super groovy Massachusetts world beat band "Entrain" for 3 years and has been based in Key West, Florida for the last 15 years. During this time jefff has jammed with musicians such as Jimmy Buffet, Zach Brown and G-Love and has recorded 4 solo albums.
jefff asks the question and invokes a response from the listener:
"The evolution of the human spirit and of music are inexorably tied to one another.  If we are to survive and grow thru these strange and troubled times, the music must unite us with a shared vision, re-invigorate us and ground us."
"I believe I am an integral part of this next level communication. I am excited by the opportunity today to explore new avenues of inspiration with regards to sweet soul music when the world needs it most; and I feel most ready when world calls on me."
Featured  Sunday  Selection 11 October  2020