Matt grew up in a small Central Florida town, the kind of town where dreams seem to be just a bit further out of reach and where many people simply see a dream as something unrealistic. He longed for something more and started to find his direction after taking a guitar class during his senior year of High School. There is where Lande began to find his passion. After starting to hone his skills as a songwriter, guitarist and vocalist in local and regional bands he eventually found himself at the point of joining alt rockers' StorySide: B.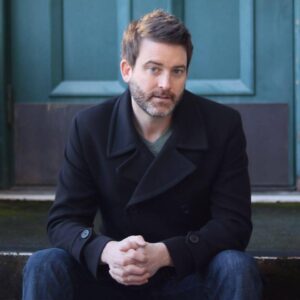 Shortly after joining the band, they signed a deal with Gotee/EMI and toured extensively in support of the album "Everything and More". Matt co-wrote the title track which was released as a single and climbed to the top of the charts. Lande spent 3 years with the band and then decided to move to Los Angeles where he signed a new deal for his own music as the lead vocalist, guitarist, writer and co-producer for the band Heaven Is Where. The following 5 years in Los Angeles were spent releasing 2 full length albums (Stories From Yesterday & Welcome Home The Child), a side project (DarkStar the EP) and performing with both his band and acoustically as a duo or solo until fulfilling his record deal.
Lande relocated to Portland, OR in 2013. This marked a fresh start for his indie music career as well as gigs working in film and television as a Double and Stand-In for actors such as Noah Wyle, Travis Fimmel, Steve Buscemi, Alexis Denisof and more.
http://www.facebook.com/mattlandeofficial
http://Bandcamp: https://mattlandeofficial.bandcamp.com/
Twitter: Instagram:  @mattlande
     Featured  Sunday  Selection   19th April  2020