Mother Yeti is an eclectic rock band that hails from the Pacific Northwest.  The group began as a jam session between two high school friends from Boise Idaho, and has evolved to become a 3 to 5 piece blend of organized chaos. Inspired by throwback rock, soul, and Americana, while also influenced by low-fi drum machines, noisy guitar riffs and psychedelic experiences.  Mother Yeti isn't afraid to stray from the path, and has been consistently attempting to bend genres to their ears' content.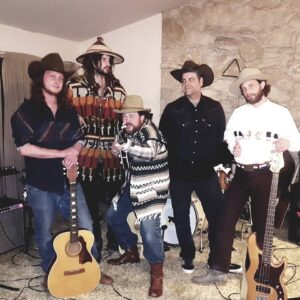 Musicians:
Bill Tracy: Vocals, Guitar, Bass, Drums, Keyboard
Jim Rizzuto: Drums
Joseph Hein: Bass
Zack Degler: Vocals, Guitar
Zachary Calkins: Keyboard, Synth
Styles: Rock and Roll, Alternative, Americana, Soul
The Yetis are just your basic old school rock 'n' rollers.  They love listening to vinyl, making fun of each other, getting in touch with their spiritual sides, and pumping out tunes that attempt to please ears.
http://Facebook: https://www.facebook.com/motheryeti/
http://Twitter: https://twitter.com/mother_yeti
http://Bandcamp: https://motheryeti.bandcamp.com/
Featured  Indie  City  18th  March  2020