Nick Byrne has a developed a habit of writing melancholy indie-folk songs, often packed with key visual motifs. Based in leafy Buckinghamshire,
the natural world has been a strong influence on him, such as in 2017's single Birch Tree which garnered praise from BBC Wales and BBC Ulster,
helping him secure a notable slot supporting  Declan McKenna. Pure M described 2016's 5-track
Through The Tall Grass EP as  "a remarkably potent and heavily atmospheric work"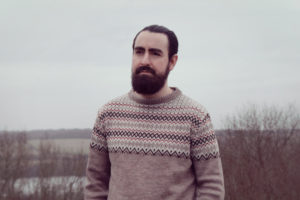 Houses  is the first of Nick's tracks to be produced by Jake Robbins (Weird Milk, Ben McKelvey) with more to come this year.
The single artwork for the track features a 6-year-old Nick raking the grass in front of his childhood home, which has been
placed in front of a forest and sky, in harmony with the songs nostalgic concept and ultimately optimistic message.
https://www.facebook.com/nickbyrneuk/
Featured  Indie  City  25th March 2020