Bath-based alternative rock four-piece Novatines are due to release their latest explosive track 'Honey' to SaySomething Records on September 30th.
Formed in the winter of 2017, the band immediately made a name for themselves on the UK circuit with their anthemic, high-octane rock songs,  which saw them tour extensively throughout the UK and Europe on both headline and support tours, playing alongside the likes of Alabama 3, Arcane Roots, Von Hertzen Brothers and Sweet.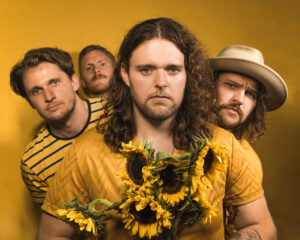 Novatines' sound is a rebirth of classic British rock with influences from 90s American alternative rock and grunge. Influenced by bands like The Beatles and Foo Fighters, the group have been hotly tipped by Louder Than War as one of the 'hottest new UK guitar bands'.
https://www.mitchellkersley.com/
https://www.instagram.com/mitchell
Featured  Indie  City  7th  October  2020