Royal Bloom is a DIY, high-octane, self-reflecting, amped up Rock-Grunge band from Ayr. The three piece have been making an impact in the Scottish music scene since mid-2016 with their 6 track Debut EP 'Under The Bridge' (2016) and more recent single releases 'Flakes of Snow' (2019) and 'Bittersweet' (2020).
Before Royal Bloom, each member has had an extensive background in music from a young age; Lewis Wise left his previous band in search for his current style and approach in music after playing Glasgow's famous O2 ABC. Kyle McKnight and Aaron Dick both have a strong and long-lasting history in the music scene from a young age as both performed in bands prior to the group's formation.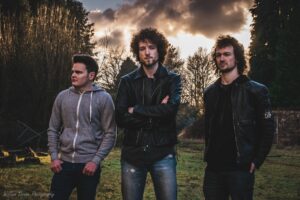 Last year was an exceptionally exciting year for the band by executing their first headline tour in Scotland. They have also performed in local well-known venues such as; King Tut's Wah Wah Hut, O2 ABC and The Garage. Since the beginning of 2019, they have played a number of shows all around the United Kingdom and are continuing to play shows and festivals all around the country for the remainder of the year.
https://twitter.com/Royal_BloomUK
https://www.facebook.com/RoyalBloom.UK/
Featured  Indie  City   14th  October   2020