Bryan started playing guitar aged 9 in Tamworth, Staffordshire, where he was born. After which he  lived in Lichfield for nearly 10 years. He  gigged continuously on guitar and began to sing as a teenager in bands of various styles around the Midlands, as well as London  and  won the Staffordshire 'open' classical guitar competition when he was 17. He studied jazz at Leeds College of music. After leaving college, he moved to South London and built a small home studio;   which  he as owned a studio ever since…and continue to write and record daily, which he loves so much.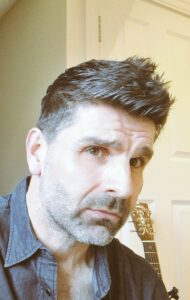 Bryan   has  taught guitar and music technology to disadvantaged youngsters and some adults for over 9 years  and also taught music in a mental health facility for 3 years. Both were/ are rewarding and humbling experiences. Music knows no barriers…
Currently living in a small village just South of Guildford, Surrey.  where  he   write writes, records and performs acoustic sets locally whenever possible  he   has  an album 'Salvation Belle', due to be released Autumn 2020…lockdown pending.
Bryan  is  also a keen runner just completing  the 'Centurian 100 mile, virtual ultra marathon'.
"Running helps me think, relax, write and listen to music."
http://www.bryanrobinson.co.uk
https://twitter.com/Bryan_Robinson_
Featured  Indie  City   7th  October  2020