The Apocalypse DJ: the red personality and bandleader that has devoted his life to art. He lets his actions do the talking for him and nothing will get in his way once his mind is set. Having the skills of a superhero, DJ, and drummer combined, he became the world's first mobile drummer adding his electro beats and all kind of crazy stunts to the show.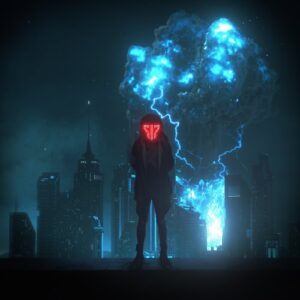 Benjamin "Banjo" Jennebo: The yellow personality, born to entertain! With the greatest passion for music on this planet, he always has a new melody on his mind, creating the strongest pop hits there is. He founded the band back in the day and has worked hard to realize his childhood dream ever since.
Per Bergquist: The blue personality with a fetish for details. Being the "engineer" of the band, he loves to nerd around with new gear or work on new solutions for the live show. Per adds the rock element to the band never says no to a heavy guitar sound.
Chris Adam Hedman Sörbye: The green personality that glues it all together with his unique voice, making the sound "Smash Into Pieces"! The man in the middle has an extraordinary life story that gives fuel for all kind of lyrics. He may look like a Bane, but he sounds like a golden god!
http://Website: https://www.smashintopieces.com/
http://Twitter: https://twitter.com/smashintopieces
http://Face https://www.facebook.com/SmashIntoPieces/
Featured  Sunday  Selection  12th  July  2020