The Beatflux is a new global music project created by London-based Muca with his Brazilian rockers Enrico on vocals, Pereira on bass and Jean Dolabella (Sepultura, Ego Kill Talent) as a special guest on drums.
Based on the heavy grunge of the 90s & 70s rock, the track is a fast-paced assault on the senses, which could fit perfectly alongside bands such as Soundgarden, Pearl Jam and Velvet Revolver.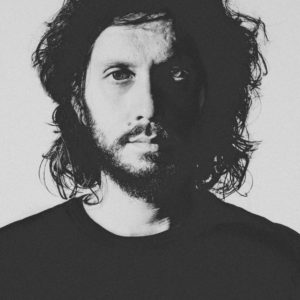 Muca is the mastermind behind the band. Guitarist, music producer, mixing engineer and London Calling 89fm presenter at A Rádio Rock, he has used all his experience to develop this project.
"I've been writing songs for a long time, and now feels the right time to release some of them. Having decided to record a one-off track, I invited my friends, and incredibly talented musicians, Enrico Minelli , Jean Dolabella  and Pereira to join in."
We recorded the rhythm section at 'Family Mob Studios' in São Paulo, Dolabella's studio. I then finished the overdubs and mixed at The Secret Warehouse of Sound, my studio in Hackney, London.
"After recording the rhythm section in Brazil, everyone was excited to hear the final result. When I mixed and mastered the track, before releasing it, I decided to show it to some people. They were all unanimous: The song was great, so what was next? Having received such a positive feedback, we decided to expand the project into a five track EP, which will be out in autumn of 2020."
https://thebeatflux.bandcamp.com/releases
https://www.facebook.com/thebeatflux/?modal=admin_todo_tour
 Featured  on Indie  City  13th May   2020