The Now is a four-piece band from South Wales who, although only started playing together two years ago have already started making an impact with their big, highly infectious, guitar-heavy tracks.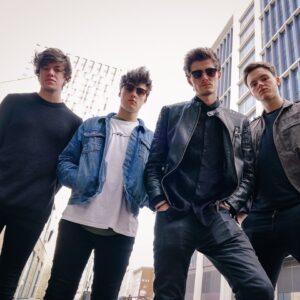 The Now consists of:
Shane Callaghan on Rhythm Guitar & Lead Vocals
Callum Van Den Bogerd on Drums & Vocals
Callum Bromage on Guitar & Vocals
Jay Evans on Bass Guitar
The average age of the band is 21 and their cutting edge look and feel falls in line with their sound, cool, current and highly charged!
The Now's inspiration comes from an eclectic mix of music and musicians who include Chuck Berry and The Police right through to Kasabian and Catfish and the Bottlemen, however, these are just inspirations and not to be confused with how the band sounds. Vocal influences include Kelly Jones and Ryan ''Van'' McCann.
http://www.Facebook.com/TheNowUk
http://www.Facebook.com/TheNowUk
http://www.Instagram.com/TheNowUk
Featured  Indie  City  3rd  June  2020