3 Piece hard/southern rock band from the deep south of hampshire
Storming onto the scene armed with a wealth of experience, dynamic rock outfit Trouble County fuse eclectic influences to create their own special blend of Southern-fried stoner
rock, fortifying their unique sound with a distinctive character and whiskey-soaked spirit.
Since their inception in 2015, the power trio, have carved out an enviable niche for themselves, gaining a dedicated fan base and earning a reputation for their energetic live performances and huge wall of sound.
Having performed with some of the biggest names on the UK's new music circuit and
vigorously shaking the stages at numerous festivals, TC are quickly rising
through the ranks to become one of the country's leading purveyors of soulful, scuzzed-up rock, that shoots from the hip and aims straight for the heart.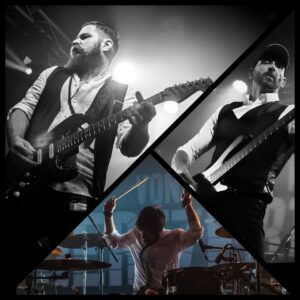 Band Members
Julian Holman – vocals, guitars
Mark Penton – bass, backing vocals
JD Rocker – drums, backing vocals
https://linktr.ee/TroubleCounty
https://www.facebook.com/TroubleCounty/
Featured  Sunday  Selection  29th  November  2020