Born in Florida. Just started my music adventure. In 2006 my Mom passed away suddenly. That day I wrote my song Teardrop and continued to write and sing. My cuz started a band around me Myidentityband we released 2 Cd's Is it me or you & Time flys by….Rock n roll. I bought my first acoustic guitar and taught myself how to play. I do whataboutjane dos as a solo.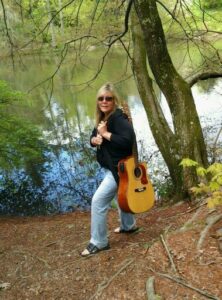 2013 Myidentityband performed on CBS Studio 10 Morning show the original Teardrop and Fallen live. My Mother would be so proud of me..
I want the world to hear my music…dream big indie artist..
https://twitter.com/Myidentityband
https://www.facebook.com/whataboutjanedos/
Featured  Indie  City   24 June  2020