Chris Steven is a Canadian indie musician that has released several solo recordings over the last 15 years. Chris Steven resides in Central Ontario, and has performed 1000s of live shows as a working musician for over 25 years across Canada, playing in Original, Cover and various Tribute Acts (Hells Bells).
Chris Steven's  1st solo release, titled "Memoirs of An Axeman" (2009) features a cover of the Goddo hit song 'Sweet Thing', as well as 10 other strong tracks. Chris Steven's 2nd release, titled "Lil Rock n' Roll Record" (2011) features 10 Rockabilly infused Hard Rock style songs including a cover of the T-Rex classic song 'Telegram Sam'. Volume III(2013) is Chris Steven's third release and includes a cover song with over 12000 hits on Youtube and counting of Robert Palmer's 80's hit titled 'Johnny and Mary'.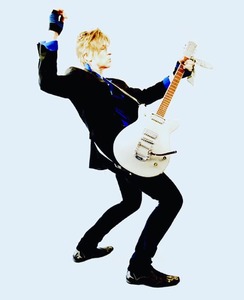 Chris Steven also formed 2 bands around 2010 to bring the music to the stage, The Chris Steven Band, as well as The Defendants – both bands putting out songs written by Chris Steven, recorded at Canadian Legendary Phase One Studios in Markham. The Defendants EP is titled "All Rise"(2015) and features 5 very strong well produced high energy Rock songs.
The Chris Steven Band had also released a single prior to the emerging of the Defendants with a single track and video titled "C'mon Git Up Now" (YouTube 2014)
To date, Chris Steven has been writing and recording new material, along with Canadian studio presence Michael Jack (Rush, Big Sugar, The Trews, Nelly Furtado) bringing both the producing and mixing elements to the music.  'Hell To Pay' is the 1st of several single tracks to be released by Chris Steven in the up and coming months. Chris Steven's music can be proudly purchased on I-Tunes, CDBaby, Amazon, and more.
www.facebook.com/chrisstevenmusic
Featured   Indie  City 15th  January  2020