Based in and around Manchester UK, with  their current fan base is predominately North West England / North Wales. Gone  Savage would describe their  music as Classic Rock with a modern melodic feel, together with a hard edge and tight under belly! All tracks are accompanied by soaring melodies and up to 4 part harmonies.
The band has a long history and has been around since the early nineties. Previous contributors and writers include Andy Halliwell (Sweet Sin) who wrote the popular LOVE CAUGHT ME OUT amongst many others and was very influential in the development of our sound and image in the early days.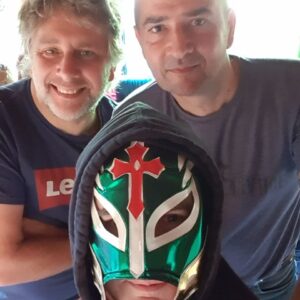 Currently the band line up is Ian Salpekar and Will Glover with guests musicians brought in to cover live work. All writing, recording and production is done in house by Ian and Will  and assisted by long-time friend and previous member of the  band, Grant Mallison.
Listen   to  Gone  Savage  for free; https://t.co/daHx7sH9z1
https://www.facebook.com/gonesavageuk/
https://twitter.com/GoneSavageband
Featured  on The Kay Show  21st October 2020