Mitchell Kersley is an Alt-Country artist from the UK, who through his music, provides a modern take on traditional storytelling. He was born and raised in the British countryside and was exposed to variety of genres of music. However, as he got older, his musical taste began to gravitate predominantly to one genre in particular: Country. As soon as he was big enough to hold a guitar, he began learning and writing songs. In his teens, he dedicated his time to the study of music at both College and University. It was here after that he really honed in on his brand of Country sound.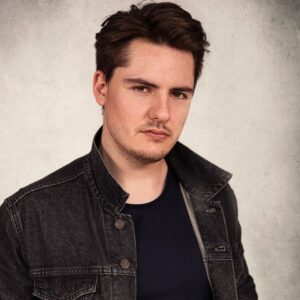 He became profoundly inspired by the likes of Brad Paisley, George Strait, Chris Stapleton and Garth Brooks. A trip to music city in 2019 for the CMA Fest certainly cemented his deep passion for this timeless music and lit the fuse for the creation of his first EP: Dusk.
His debut single and third track on his EP: "If You Need Someone to Love You" follows a somewhat more contemporary sound than some of the other tracks, with electric drums underpinning the fingerpicked melody of a hollow body guitar. The lyrical content revolves around someone who is desperate to give their heart away to another who does not necessarily want to take it. Despite the message being one of potentially futile yearning; the song is a "get on your feet", upbeat track that echoes the modern Pop-Country sounds of Nashville.
Dusk
Dusk is the title of Mitchell's first EP, which is due for release later in 2020. It features a mixed bag of songs, from upbeat outlaw country to slow acoustic ballads. The premise of the EP is a reflection upon his own life and musical journey.
https://www.mitchellkersley.com/
https://www.instagram.com/mitchell
Featured on The  Kay  Show   21st October  2020