HFDT is an electro pop band from Paris. Since 2017, this duo have collaborated with various artists on productions of high fidelity to dance tempo
Philippe Bianchi, the HF part of HFDT…HF as "high fildelity" .. Philippe is a composer, author, guitarist, painter, draftsman, illustrator, graphic and object designer, designer, … he accumulates because he has talent … Artist, he works first plan on visual arts then he devoted himself to music recently. Co-founder of HFDT, he is fundamental in the sound reinforcement and in his artistic direction.
The other  co  founder  David Thuot is DT of HFDT Composer, author, performer, guitarist, executive and artistic producer is  equally  talented involved  in  several  of  his own successful  projects.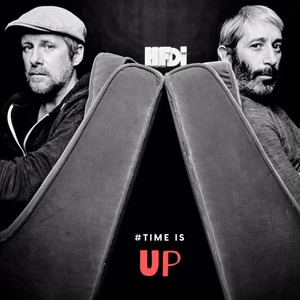 https://www.facebook.com/HFDTofficial/
https://twitter.com/HFDTofficial
Featured  Sunday Selection 24th  November 2019
Link inserted.