A bundle of energy is a good description for theSugar Time Band from Stroud, Oklahoma. They play and sing those "Golden Oldies" and traditional "Country Classics" that most every-one can remember and sing along with.
The band was formed n 2013 and consists of four members, each with many years of performing experience.
The founder of the group, singer/songwriter Joe Navrath has eight CD'S of original music To his credit. Joe also owns and operates Sugartime Recording Studio on famous Route 66
In Stroud, Oklahoma.
Jack Harris of Kellyville, Oklahoma is the band's bass player. Jack started playing musical Instruments at the age of fourteen. Jack also plays acoustic and electric guitars as well as the dobro.
Lead guitar player ,Billy Wilkerson from Shamrock, Oklahoma has been with the band for five years. He was raised on old rock-n-roll and country music. Billy has a passion for song writing and is a member of the Nashville Song Writers Association. He has played in several bands over the past sixteen years and his songs are featured on several internet sites.
Rounding out the band is lead guitarist and vocalist Dan Clement from Stroud, Oklahoma.Dan has played with several bands over the years. He contributes excellent guitar playing, Rhythm and harmony vocals.
For Availability and booking information, please call 918-290-9426.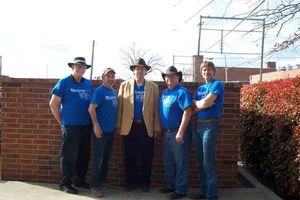 https://www.facebook.com/pg/Sugartime-Music-160087164057149/posts/
Featured Sunday  Selected 1st December 2019