Matt Long has carved himself a reputation as a stellar front man of multi award-winning British Blues band Catfish.  Alongside playing with Catfish, Matt is now also on the road with his own band, Matt Long and the Revenant Ones, with powerful new riff-influenced original rock material. This new band allows Matt to flex his song-writing muscles with a new project focused on rockier riffs and showcasing his impeccable guitar wizardry.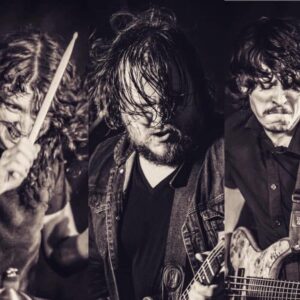 The band consists of talented and inventive Catfish band-mate Adam Pyke on bass and critically acclaimed ex-RavenEye drummer Kev Hickman on drums who is no stranger to the world stage. Kev has performed regularly across three continents and supported acts such as Slash, Deep Purple, Joe Satriani and The Darkness.
Their phenomenal energy on stage, Matt's powerful song-writing, Adam's dark underbelly basslines and Kev's outrageously hypnotic drum skills make this a band which stands out from the crowd in a genre full of talent.
Featured  on  Indie   City  17th  Feburary  2021